cPanel Introduction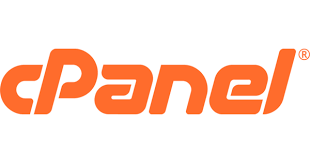 The web hosting industry is competitive and cPanel & WHM offers hosting providers important tools needed to succeed. Industry's leading Linux based web hosting control panel, or simply cPanel, provides a graphical interface and automation tools designed to make website hosting simply even for non-techies. cPanel gives its customers a large range of features which allow them to control every aspect of their websites. The WebHost Manager (WHM) gives them the ability to manage every hosting account on their server. cPanel is the most popular and most widely used method to manage websites or email accounts. However, it isn't free and could cost you a bit with the recent price hike.
cPanel Features Overview
cPanel comes with some amazing features which make your site management a cake walk. Customers can be empowered to manage and administer every aspect of their site using simple point-and-click software and some of the following features.
Mail – Use cPanel and create mail accounts, auto-responders, and forwarders.
Domains- Identify your site, set up sub-domains, add-on domains, etc.
Security – cPanel security settings can be configured to restrict access, for IP address denials and a lot more.
Files – Monitor your sites disk space usage
Get access to databases for large storage and logs to track site performance
Pricing Increase of cPanel
cPanel was acquired by Oakley Capital last year and therefore a price increase was not totally unexpected. On June 27, 2019, cPanel put forth an announcement of a price increase and a change in the billing model, by adding an additional layer of billing per account. For instance, a company paying $200/year to cPanel for unlimited accounts until now, due to the new pricing model, have to shell out the following:
cPanel's list pricing for a base license is $45/month which is limited to 100 accounts now. each additional account costs $0.20/month. The company which has over around 1000 accounts will now shell out $45 + $200 = $245/month. So the yearly charges account for $2940 which is more than 1000% increase. Most companies cannot survive this price rise and will look out for alternatives.
Cloud Packages which was formerly VPS will be offered on all Account Tiers, whereas Metal formerly Dedicated packages are available on Premier.
Below is an example of the new Cpanel pricing Tiers and Account limits for each Tier.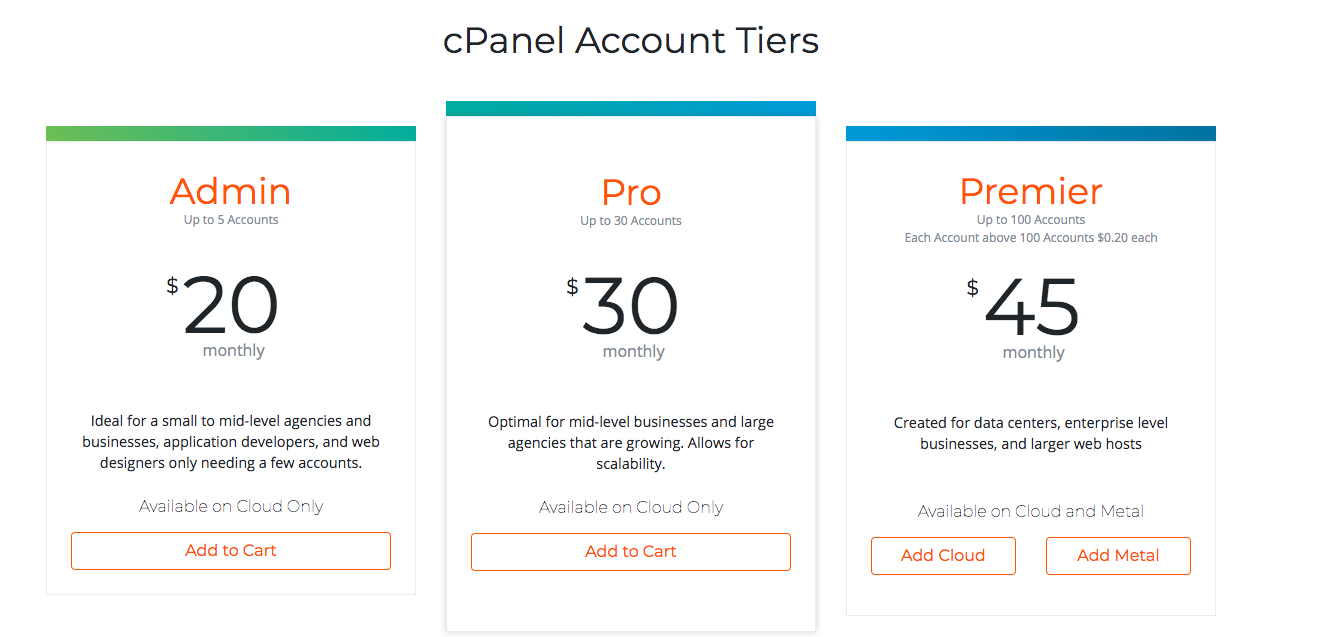 Bulk user pricing starts with a price of $0.20 per additional cPanel Account above 100.
What are the options for dealing with the cPanel price increase?
Adjust your business model or pricing
Migrate to a control panel other than cPanel
Migrate to a cPanel Partner NOC which has a lower pricing
Most of these cPanel alternatives are open source and you can make changes to the code. They are also free and offer feature-rich free versions. Here are some of the best alternatives to cPanel which will help you save money as well.

VestaCP is a fine-looking, simple and effective control panel for your Centos, Debian, and Ubuntu Servers. Just like cPanel, it is capable of handling high traffic websites. It updates automatically and offers DNS Manager, Antivirus, AntiSpam, WHMCS Billing Support as well. It also installs Nginx out of the box making it possible to set up different modes of your webpage like caching and hosting.

This is the most versatile free control panel and some attractive features which are needed from an open source Linux hosting control panel. It has 4 user levels: Admin, Reseller, Control Panel User and Client. The admin level is to configure the server, while the Control Panel Users Level lets user access only what the administrator specifies. Resellers Level is to resell a set amount of resources and helps resellers make their own packages and resell them. Client Level includes usable resources which are assigned by the reseller, but clients have the authority to use anything allowed by the admin.

It is very attractive with a user-friendly interface through which you can modify and distribute the software. Commercial use is also possible, as long as you disclose that you use Froxlor. It allows 3 types of users: administrators, resellers and customers.

ZPanel is simple and works with Microsoft Windows and POSIX (Linux, UNIX, and MacOSX) based servers. ZPanel is able to turn a professional server into a full-fledged web hosting service providing features which are an excellent cPanel alternative. ZPanel has a file manager, MySQL database and user administration, ftp account administration, a DNS/domain manager, and webmail (RoundCube).

CentOS allows you to deploy and administer Apache web servers, SSL certificates, firewalls, MySQL databases, an Nginx reverse proxy, self-hosted email, and much more. It helps you manage users, deploy backups, and keep tabs on your system's health. It has an Auto-Fixer to scan important configuration files and auto-correct them in case of mistakes.
CentOS Web Panel is only officially supported on CentOS. In case you're running Debian/Ubuntu, look for other options. Though it is free, it's not open source.
Ajenti is a comprehensive control panel helping manage a remote Linux box at any time. It has a responsive remote terminal, allows you to establish firewalls, manage users, monitor resource usage, and more. Ajenti also has a number of plugins, with the ability to add more. It is good for those who have a few services running on their server. Ajenti considers itself as non-destructive and won't overwrite your files, options, and comments. It is open source and can be found on GitHub.
Control panels are great for VPS beginners without technical expertise who want to quickly host a website. They are also good for advanced sys-admins who need consistent results. But sysadmins also prefer to take on the responsibility themselves like learning how to navigate a server, download and deploy services and much more.