Google proudly launched Anthos, an enterprise model and multi-cloud platform at the recently concluded Cloud Next conference. Anthos stands out since it marks Google's official entry into the enterprise data center and a multi-cloud platform for the first time from a mainstream cloud provider.
Everyone from Google CEO, Sundar Pichai to Urs talked about Anthos for its next-generation technology.
What is Anthos?
According to Google, Anthos is different from other public cloud services. It is an umbrella brand for multiple services and not just product. The software is aligned with the themes of cloud migration, hybrid cloud, application modernization, and multi-cloud management.
Despite the extensive coverage at Google Cloud, Next not much information was available and the service is not fully integrated with the self-service console. Not much is known about this new technology from Google but here's a brief picture from what was presented to everyone.
Built on Google Kubernetes Engine (GKE)
At the heart of Anthos is the popular open source project – Kubernetes on which it is built. Customers use the GKE control plane to manage the distributed infrastructure running in Google's cloud, on-premise data center and other cloud platforms.
Here's a look at the Core Building Blocks of Anthos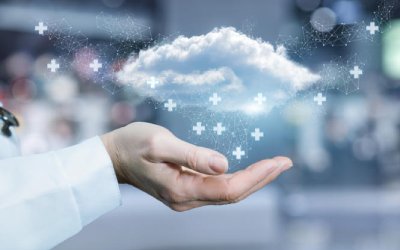 Google Kubernetes Engine which is the central command and control center of Anthos.
GKE On-prem – Google is delivering a Kubernetes-based software platform which is consistent with GKE. Customers may deploy this on any compatible hardware and the platform will be managed by Google. The support for other hypervisors such as Hyper-V and KVM is it works.
Istio – Used for federated network management across the platform. It acts as the service mesh which connects various components of applications that are deployed across the data center, GCP, and other clouds.
Velostrata – Google acquired Velostrata in 2018 to augment it for Kubernetes. This is the industry's first physical-to-Kubernetes (P2K) migration tool built by Google.
Anthos Config Management – As known to many, Kubernetes is an extensible and policy-driven platform. From deployment artifacts, configuration settings, secrets, and passwords, network policies, Anthos Config Management maintains and then applies the configuration to one or more clusters.
Stackdriver – Stackdriver helps bring observability to Anthos infrastructure as well as applications. It acts as the platform for centralized monitoring, logging, tracing, and observability.
GCP Cloud Interconnect – Any cloud platform needs high-speed connectivity and Interconnect which can deliver speeds up to 100Gbps while connecting the data center with the cloud.
GCP Marketplace – Google has created a curated list of ISV and open source applications that can run on Kubernetes.
The core theme of Anthos is application modernization. Google looks forward to a future where all enterprise applications will run on Kubernetes. That's why it has invested in technologies such as Velostrata that perform in-place up gradation of VMs to containers.
With an ambition to beat Microsoft and Amazon, Google is all set to work with established industry players in the ecosystem which will undoubtedly help Google in positioning itself as an enterprise player.
To succeed with Anthos, Google will have to push its stack and is opting for the same partners that are hand-in-glove with Microsoft and Amazon to deliver hybrid cloud. Google wants to stake its claim in this new world of containers and microservices which it strongly believes in. The company wants enterprises and organizations to leapfrog from VMs to Kubernetes for their modern applications.
Anthos is a bold move from Google. It is taking a calculated risk moving from clichéd hybrid cloud narrative to lure enterprises. Anthos will definitely be compared with Microsoft Azure Stack and AWS hybrid story which consist of VMware and Outposts. The fundamental difference between Google and the rest lies in the technology foundation strongly rooted in containers and Kubernetes. If everything plays out in Google's favor, Anthos will eventually be the preferred platform to run enterprise workloads.
Great Opportunity for the Cloud Native Ecosystem
Anthos overall increases the confidence of the cloud-native ecosystem. Google is trying to be the VMware of Kubernetes and a significant difference is the open source software. Google is competing where software is no more the key differentiator.
In order to succeed with Anthos, Google has to rely on the community and ecosystem. Many Startups like Tigera, Robin, Confluent, Cloudbees will benefit from Anthos push tremendously. From small, local players to global giants Accenture and Cognizant, Google's hybrid push translate to multimillion-dollar services opportunity. Google's belief in Anthos will benefit the industry, open source community as well as the cloud-native ecosystem in accelerating the adoption of Kubernetes.