What is Web Hosting?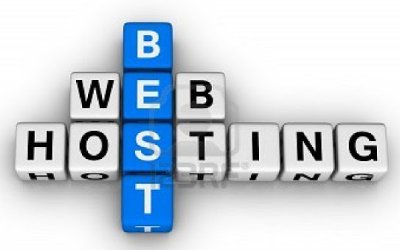 Web hosting is a service which allows organizations and individuals to post a website or web page onto the Internet. A web hosting service provider is a business which provides technologies as well as services needed for the website to be viewed on the Internet. All websites are hosted on special computers called servers. Any Internet user who wishes to see your website should type the website address or domain into their browser.
Is it possible to create your own Server at home and Host Websites in it?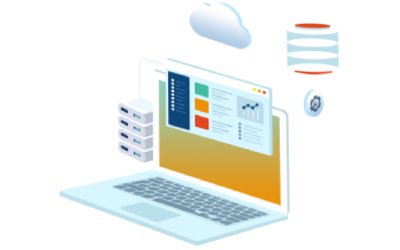 Yes, it is possible. Hosting your own website is an entertaining experience. You can use an old Windows or Linux machine, add few HTML files into a folder and host them by yourself. Your computer will act as a server, which will store and send your data across the internet, thereby allowing your site to appear on the internet.
Just use any extra Windows machine and turn it into a web server. This is aided by the AMP stack which includes Apache, MySQL, and PHP commonly referred to as WAMP.
What is Server and how does it work?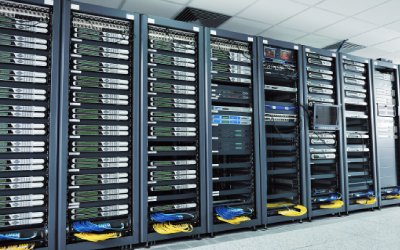 A Web server is a program that uses HTTP to serve the files that form Web pages in response to their requests that are forwarded by their computers' HTTP clients. All dedicated computers and appliances are known as Web servers as well. Any page on the internet can be seen when the browser requests for it from the web server and the web server responds to it. This process consists of 4 steps, they are:
Obtaining the IP Address from a domain name
A browser requests the full URL – After knowing the IP Address, the browser now demands a full URL.
The web server responds to request – The web server responds to the browser by sending the desired pages
You may have seen Error 404 or Error 401 when access is denied to us due to incorrect credentials, like username or password, provided by us.
The browser displays the web page – The Browser finally gets the webpages and displays the error message.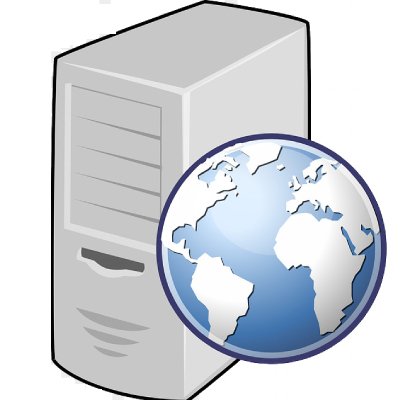 What parameters are taken into consideration while choosing the Hosting?
When choosing the right hosting provider and plan, take the following points into consideration:
Understand the needs of your site
The first step is to identify what your needs are for your website. Ask yourself questions like "what type of website am I building?" or "How much traffic am I expecting?" Choose a service provider accordingly.
Look at server uptime scores
You have plenty of server monitoring tools to track a web host but a look at their uptime scores is enough to tell whether a web host is stable or not.
The ability to upgrade your server
It's recommended that you choose a hosting provider who allows you to upgrade your server when you desire.
Research the signup as well as the renewal price
There are 2 different prices with each web hosting service – the signup price and the renewal price.
In most cases, the initial amount you pay might not be what you pay when you renew. Usually, the renewal price will be significantly higher depending on the offers/discounts you were given.
Do they have the essential features
While all hosting companies offer the basic necessities for a website, check if they offer other essential features such as one-click installer, file manager, and DNS management.
Having backups for your site
Backups are essential even with all the security measures in the world, your website will face some kind of crash, virus, or hack which will take your website down. So it's important that backups are provided.
Best Hosting Companies at affordable prices
With Host Papa get a custom domain name and get some easy-to-use tools as well as reliable apps. They offer a number of enterprise-grade hosted email plans for your business. Take advantage of secure hosting with a free Encrypt SSL certificate. The servers are in Linux or Unix.
The business hosting with Blue host starts at a low price of $2.95/month. There is a free domain registration and Free SSL and a one-click install. 24*7 support is provided with a 30 Day Money-Back Guarantee. Blue Host has custom-built servers and 24/7 Word Press experts to deliver excellent performance that grows with your business.
Founded in 2010, Host winds are a great place for business hosting due to the personalized services they offer you. They have a 60-day money-back guarantee and a 99.999 % uptime.
Their business web hosting plan is secure and reliable and meets all your needs. Yes! They got hosting and security bind together in one package. They provide unlimited SSD Web Space & Bandwidth.
Conclusion
Before going for a hosting service, it's important to understand it's pros and cons, reliability, services and if it is indeed affordable. Find out if the hosting services you use is preferred by many.