Dhosting or Dynamic Edge is a truly scalable web hosting which is a trusted world over with their vast experience of over 16 years. They have some really big achievements up their sleeve which include the development of their own hosting panel, and fully redundant server system, and the creation of their unique product, Dynamic Edge. They have an experienced team which is experts in web hosting. Their software team ensures they use the latest technology and they claim to be 100% reliable. Is dhosting as good as it sounds? Let us look at a detailed review of this hosting organization.

Get Started – It's Free!
What exactly is Dynamic Edge?

Get Started With Dynamic Edge
dhosting.com is a leading player on the market with their unique product – Dynamic Edge. This innovative idea is created on the basis that web hosting will grow together with the needs of your project. Therefore, Dynamic Edge is a truly scalable web hosting. The biggest advantage you have with Dynamic Edge is its ability to scale resources without having to restart the server. The unique Autoscaling will automatically increase or decrease the CPU/RAM/SSD resources which are based on the needs of your application and also website traffic. There is a room of plenty of expansion where you can scale resources up to 24 GHz, 64 GB RAM and 1 TB of storage.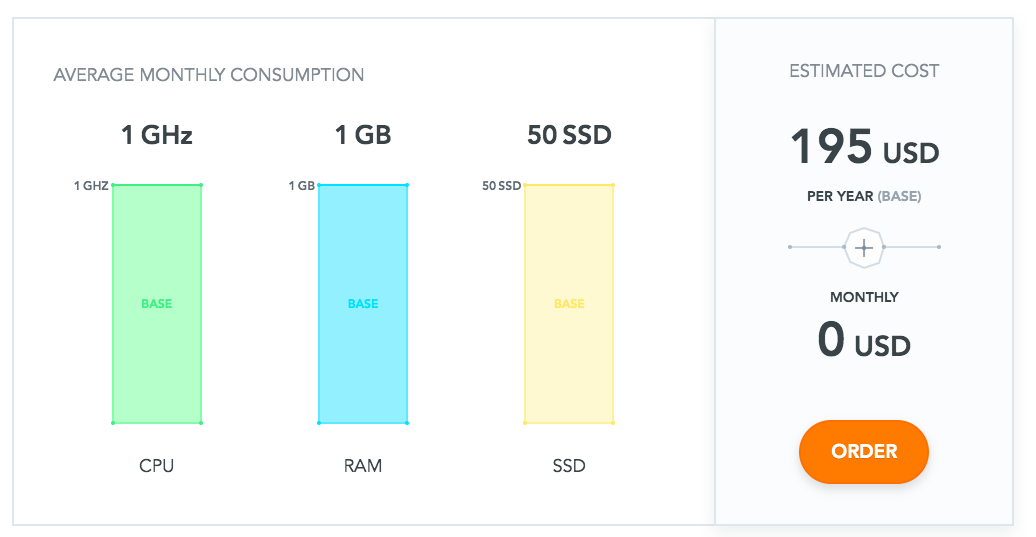 Some of the Features include:
Real-time Autoscaling based on current demands of traffic
Simple, intuitive and purpose-built dPanel
Free Let's Encrypt SSL certificate
Ultra-fast SSD
Free website migration
LiteSpeed Enterprise Web Server with LiteSpeed Cache,
Free Cloudflare CDN
Automatic application installer (WordPress, PrestaShop, Joomla, etc.),
Daily backups (last 3 copies stored)
An in-depth look at the Advantages of Dhosting's Dynamic Edge
As well all know, the market is flooded with dedicated, shared, and virtual private servers and Dynamic Edge comes like a breath of fresh air in the midst. Their product's auto-scaling option allows users to manage resource parameters dynamically. Site administrators can also meet performance demands without getting bogged down by many technical issues. When scaling beyond the Dynamic Edge package, users pay for the resources used only and thus stay within their budget.
Get Flexible Hosting Parameters
Customers can enable autoscaling in dPanel in Dynamic Edge. Automatic increases and decreases to CPU, RAM, and SSD can be done. Resource usage parameters are adjusted dynamically without the need for user intervention. Users load money into their autoscaling Balance to allocate funds when needed.
Dynamic Edge Can Automatically Increase Services
With Dynamic Edge's auto scaling feature, the service parameters can also be dynamically increased and decreased according to need and you pay accordingly. This presents a distinct financial benefit over traditional hosting methods.
To improve on the issues inherent in traditional hosting services, Dynamic Edge is a mix of cloud hosting and VPS features to power its autoscaling. Combined with dPanel's reports and forecasts, site runners can make economical resource allotment decisions which are profitable for your business.
Cost-Effective Plans
The basic Dynamic Edge plan costs less than $200 per year, with 1GHz CPU, 1GB RAM, and 50GB of SSD space. These parameters meet the needs of most users, so they have the choice to leave autoscaling deactivated in dPanel.
Free Migration
If you choose to use their services, then forget the hassles of migrating your sites and e-mail! They offer to move up to 15 websites and 30 e-mail addresses for free once you purchase Dynamic Edge.
Every subscriber to dhosting.com alongside basic service and an autoscaling option can enjoy a number of other benefits, including a fast connection, unlimited email addresses, domain, bandwidth, MySQL databases, etc. Servers also adjust to client traffic and only charge for the time extra resources are allocated. You also get 24/7 administrative support and Litespeed web acceleration which allocates resources during a traffic spike.
14 Days Free Trial
Dhosting.com offers a free 14-day trial for Dynamic Edge before they commit to a full year. This special trial, called Dynamic Edge with Resource Calculation, comes with its additional perks. All users can upload their site, set their domain, and begin right away. Users who want to continue with the service can choose from any one among the one-, three-, or six-month plans in addition to the basic annual subscription.
Reviews
Users have mostly positive things to say like the free migration of websites and free email. Most say the websites load very quickly and are very responsive. Here's a look at a couple of reviews.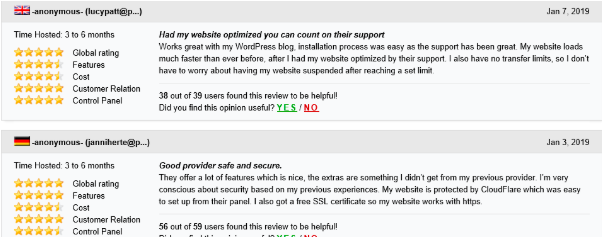 Dhosting Cancellation Policy
dhosting.com offers a 30days money-back guarantee which is from the day the services are launched. The money-back guarantee is for their services which include Dynamic Edge and other hosting services.
Pricing
Basic Dynamic Edge Package

Choose Your Plan
Their Dynamic Edge offering is very different and stands apart from the offering of traditional hosting services. In 2019 and beyond, they plan to upscale their publicity and marketing efforts to show how their product is better than anyone else. With all the flexible payment options and automatic scaling, we are sure they will add more sites to their services.